Activities and things
to do on Koh Larn
There are many activities to enjoy here on Koh Larn Island. The following list is just a sample.
Banana Boat
This is just plain fun, if you have not done this before then you owe it to yourself to give it a try. No experience required
Cost is 300 Baht per person
Jet Ski Rentals
These watercraft are very fast, you should have good reflexes and a good back. Bear in mind you will be fully responsible for any damages
Cost is around 1,200 Baht per half an hour
Under Water Sea Walking
You are taken out by boat to the Sea Walk platform. You put on a helmet and then you are sumerged about 15 feet where you can walk on the ocean floor. Last reported cost 1,200 Baht
Rent a Motorbike
Rent a motorbike and go where ever you want, when ever you want. Allot of beautiful scenery on the Island, try to keep your eyes.
Cost 200 Baht per day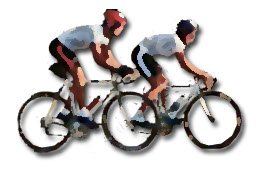 Bicycle Riding
Bring your bike with you on the ferry. The island is mostly hilly so this can be a great workout.
Fishing
There are several piers to fish from. Mostly small catch here on the island, but still fun.
There are also many other sports and activities to do on Koh Larn.
• Snorkeling
• Hiking :::: All you need here is your feet, many nice places to hike.
• Scuba diving :::: Many scuba shops In Pattaya and Jomtien to get you started
• Sun bathing sun bathing on Koh Larn Coming soon!
• Gift shopping
• Shooting range, :: Ask any motorbike taxi they will gladly help you out.
Things to do comments.
I need your help to make a better Koh Larn website. Your opinions and experiences, good or bad while visiting Koh Larn are important to me. It helps me, continue to bring you an up to date informative website for all to enjoy. Thank you.
Activities and things to do on Koh Larn
Thank you for visiting my website, and have a nice day!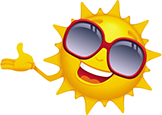 A small Beach next to Tawaen Beach.
Website design and photography by Russ